HEY LOVELIES! It's been a while ain't it?? More goodies from H&M, Topshop, MORE TOPSHOP, and Australia!!! (Including Lipsy, Forever New, Sportsgirl etc). Read on and see what you love!!!
Email me at smilin_ting (@) hotmail.com for any enquiries or just pur shopping :D Or for more prompt replies, sms me at 014-2658177 (hui ting) and state the items you want :) Shipping charges not included (Poslaju RM 6 for Peninsular Msia RM 8 for East Msia, other methods/international email me!!)
Usual rules apply. KEEP SHOPPING :D
New added: SHOES!!! :)
#1 Forever 21 Monochrome Spectator Pumps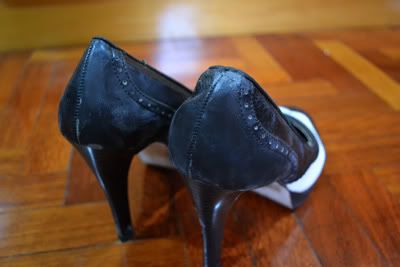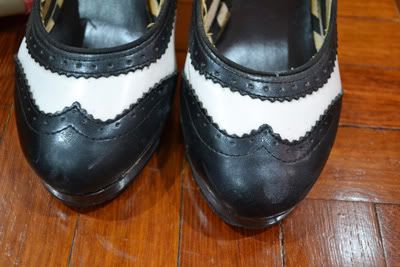 Tagged size 9, will fit a 8.5 to 9
Worn few times, in good condition.
Have been kept in cupboard so the leather is flaking a little and some dirt inside.
Looks really good when worn!
Miumiu inspired spectator heels! :D
RM 20
#2 Salmon Cream Pastel Block Platform heels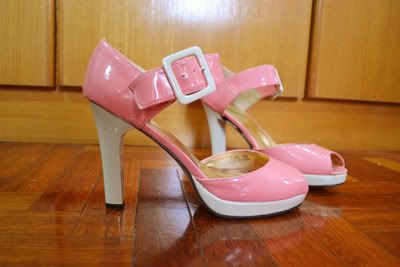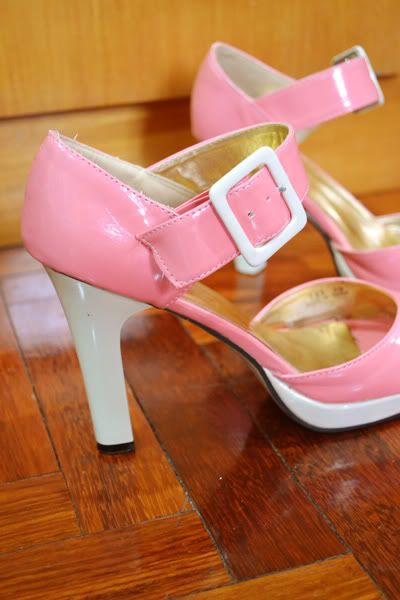 worn once or twice only, in great condition
size 39, fits size 8 best (too small for me)
Gorgeous salmon coral strappy sandals, perfect for spring
RM 20
#3 TOPSHOP Miola Lace up Brogues with grosgrain ribbons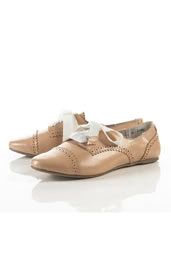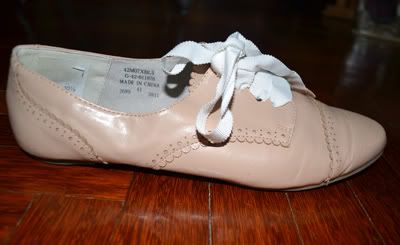 worn once, in perfect condition
Tagged UK8, size 41, fits Vincci size 9-9.5.
Cute little scallop edges and grosgrain ribbons! Perfect brogues. super comfy too did I mention?
RRP GBP 28 (approx RM 150)
RM 90
#4 Plain Jane White Midi Length Dress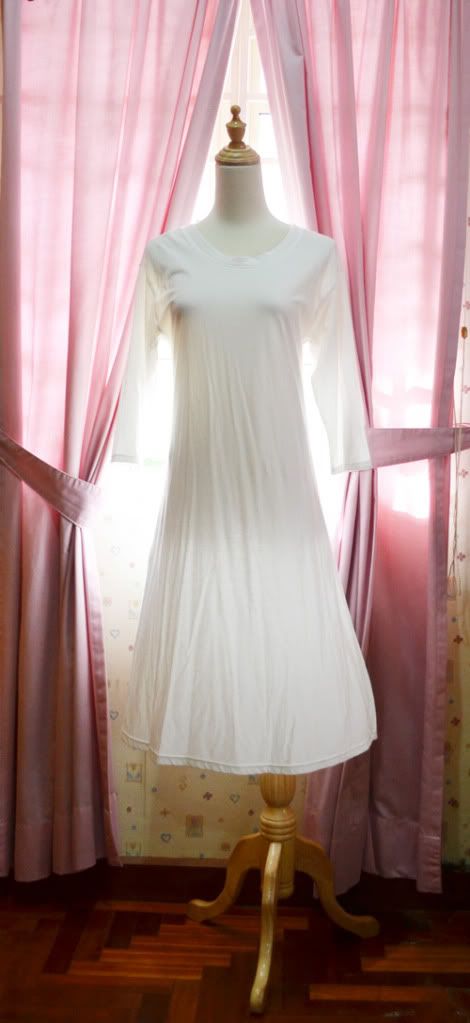 free size, fits UK6 to UK10
3/4 sleeves and ends around mid calves, perfect midi length for summer
Made 100% cotton, comfy!!
RM50
#5 Burlesque Red Fringed dress with mesh neckline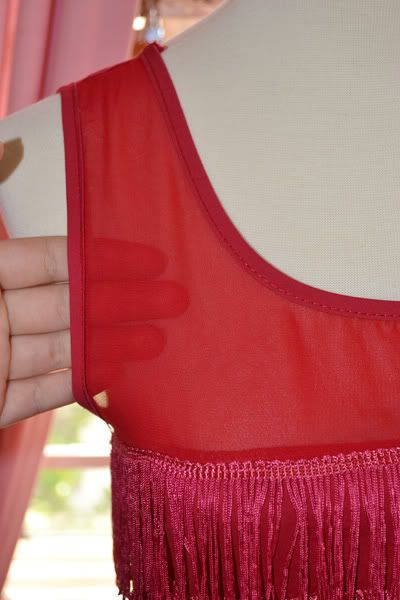 worn once lightly, perfect condition
Free size, fits UK6 to small UK12
Gorgeous fringe layers, flap like a dancer!!
RM35
#6 Sportsgirl (AUS) Knotted Back abstract print Dress
brand new
tagged M, fits UK 6 to UK12
Flaunt your back with this knotted back (it;s complicated knots) that shows off a little of your skin!)
RM30
#7 Charcoal (Aus) Topshop inspired velvet mesh stripe skirt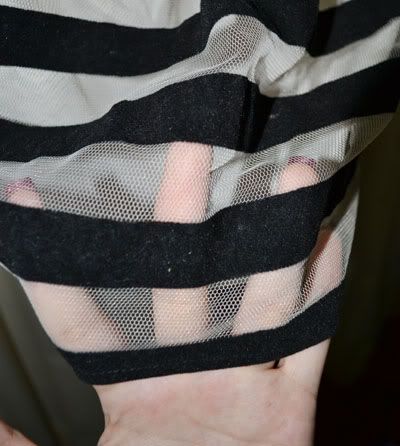 brand new
tagged UK12, fits UK8-UK12
the infamous sold out topshop velvet mesh skirt, with delicate mesh velvet stripe design
RM75
#8 LIPSY (UK) Harlequin Bustier Paperbag Dress with tulle underlayer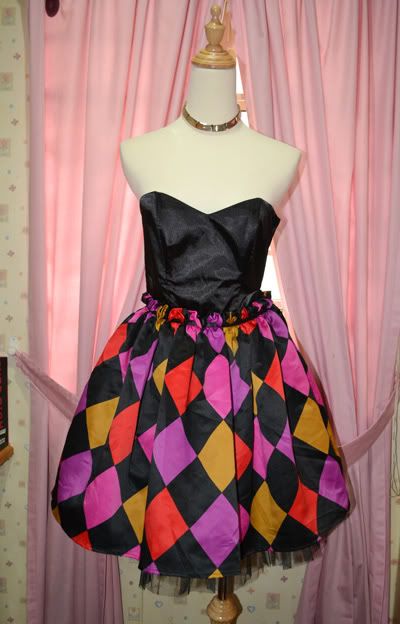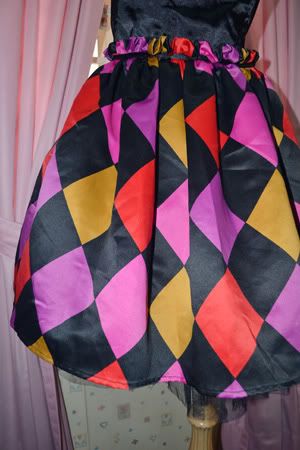 size 12, fits UK10/12
worn once, perfect mint condition
quirky harlequin prints with paper bag skirt detail
made from thick satin material
RRP: AUD99.95/GBP59.95
RM 100
#9 LIPSY (UK) Jewel Pocket Two Tone Bustier Tulip Dress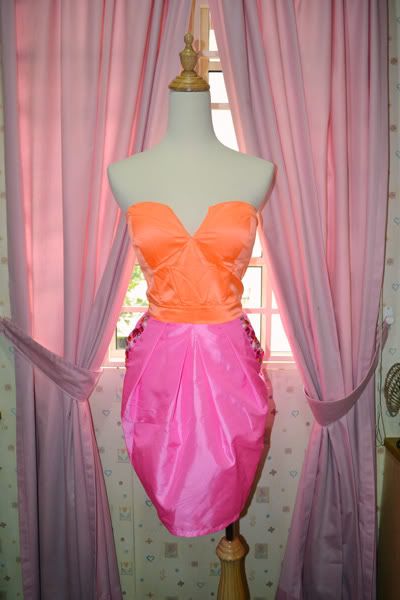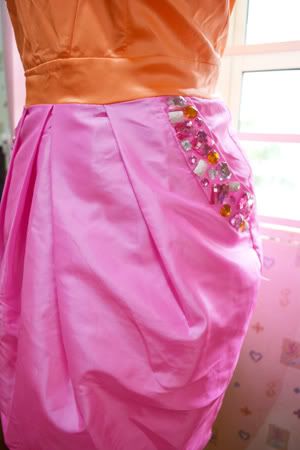 Dress ala Eva Mendes the sexy goddess!
Tagged 12, fits UK10/12
Brand new
Gorgeous jewels handsewn on the pockets, dress made from taffeta, with pleats at the tulip skirt.
Gorgeous bustline, to flaunt some cleavage ;)
RM100
#10 IDS (AUS) tie dye fringe wrap/scarf/cape
it opens up to a square shape with fringe dangling from the ends, very hippie chic!
Can be folded into triangle to be a cape or rolled into a scarf
RM20
#11 Topshop coral open back ruffled dress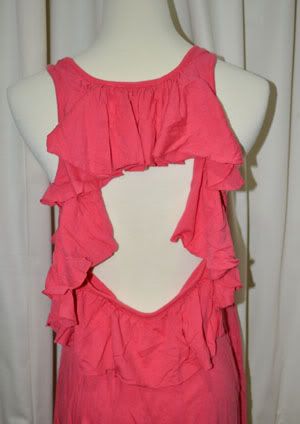 worn once, perfect condition
tagged UK12 fits UK8-UK14
flaunt your sexy back with the open ruffle back!
RM40
#12 Vintage Balmain inspired strong shoulder fringe suede leather jacket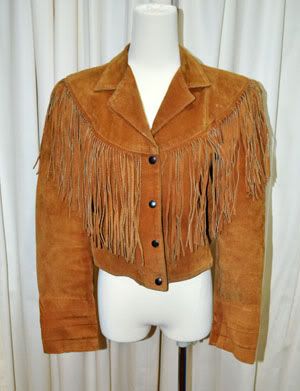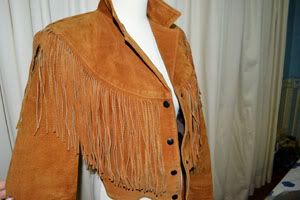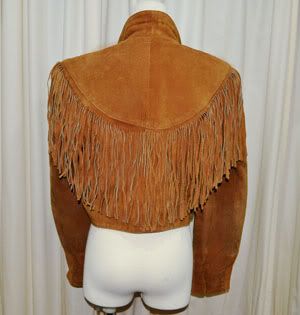 vintage, mint condition
100% suede leather
Balmain inspired strong shoulders with the fringe, say YEEHA!!!
RM100
#13 Supre (Aus) scoopback bodycon lycra dress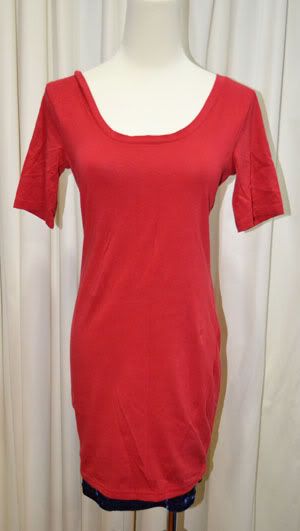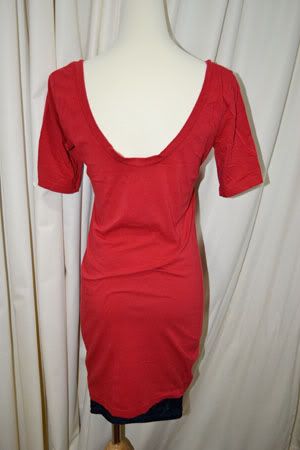 brand new
tagged L, fits UK8-UK12 (lycra)
Uber sexy flaming red!
RM20
#14 Champagne satin bomber jacket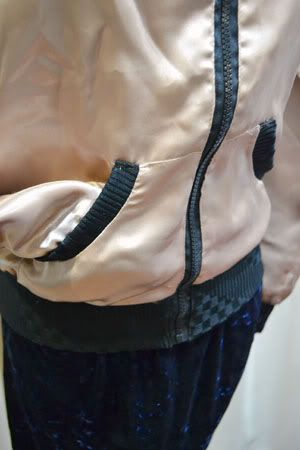 brand new
free size, fits UK6-UK10
satin material, uber chic
RM20
#15 Valleygirls (Aus) punk zebra asymmetrical top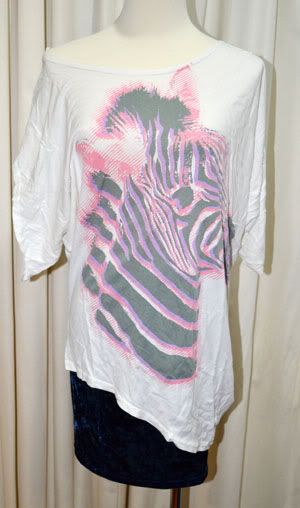 tagged L, fits UK8-UK14
punk rock zebra off shouder top, pair with bodycon skirt!!
RM10
#16 Forever New (Aus) eyelet skirt with black pipings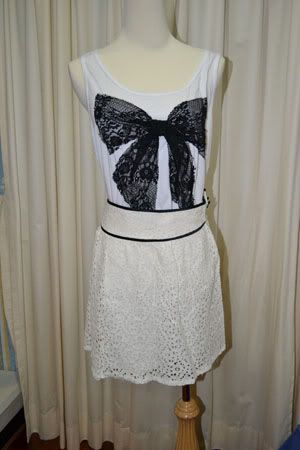 brand new
tagged UK16, fits UK10-UK14
delicate eyelet material, and those cute black pipings
RM30
#17 Denim paperbag shorts
brand new with tags
Tagged size M, fits UK8-UK10
Paperbag denim shorts never go out of style!!
with detachable sash
RM20
#18 Gold sheen check skirt with elastic band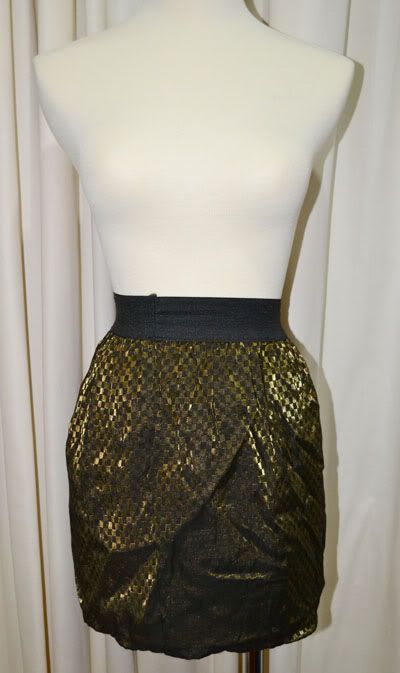 brand new
free size, fits UK6-UK10
party all night long in this comfy gold number!
RM10