HEY LOVELIES! It's been a while ain't it?? More goodies from H&M, Topshop, MORE TOPSHOP, and Australia!!! (Including Lipsy, Forever New, Sportsgirl etc). Read on and see what you love!!!
Email me at smilin_ting (@) hotmail.com for any enquiries or just pur shopping :D Or for more prompt replies, sms me at 014-2658177 (hui ting) and state the items you want :) Shipping charges not included (Poslaju RM 6 for Peninsular Msia RM 8 for East Msia, other methods/international email me!!)
Note: All accessories worn not included.
#1 Tweed Full Mini Skirt
brand new, purchased in Korea recently
Tagged 55, Size S, fits UK6-8 perfectly (the SA gave me the wrong size and I didn't check it T_T)
Thick tweed material with slight gold shimmer effect, screams Coco Chanel!
RM 75
#2 All About Bows pearl cardigan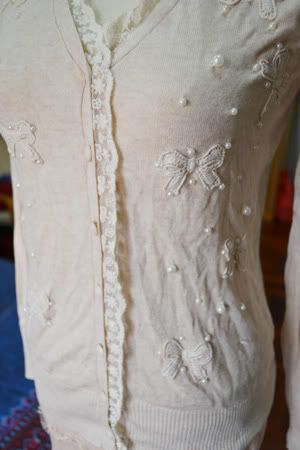 brand new, bought in Taiwan
Free size, fits UK6-10
Gorgeous pearl details with embroidered bows with lace frills! Such a cute piece
RM30
#3 Valleygirls (AUS) Layered lace skirt with exposed zipper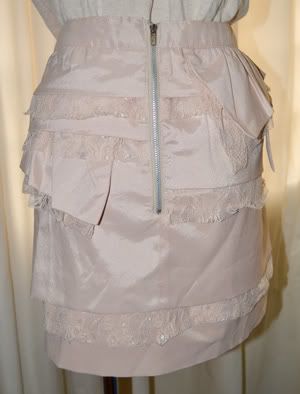 Brand new with tags
tagged UK14, fits UK12-UK14
Gorgeous layers of silky material and lace, pair with a plain tank for a perfect night out!
RM 30
#4 BYSI (Singapore) studded jewel pleated dress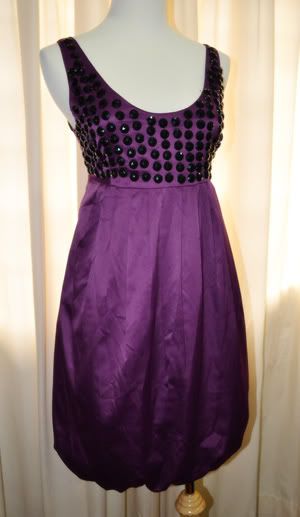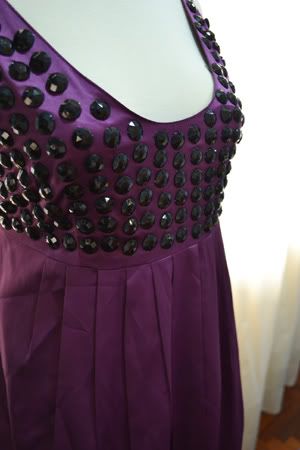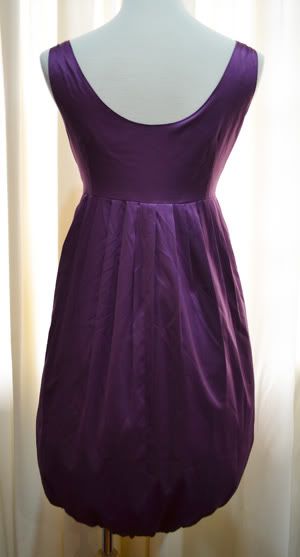 worn once lightly, perfect condition
tagged L, fits UK10-12
Gorgeous jewel details at bust, with pleats details at the skirt area!
Made from silk!! :D Uber gorgeous
RM50
#5 TOPSHOP deep grey metallic sheen long top/dress
tagged UK12, fits UK10-UK12 (not that stretchy)
perfectly cut tank top, with a little glittery metallic sheen. so gorgeous
RM35
#6 TOPSHOP stripey drape asymmetrical
tank top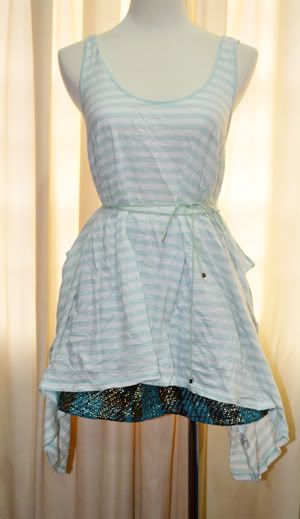 worn once, perfect condition
tagged S/M, fits UK6-UK12
Layer tank tops underneath this gorgeous piece, be creative! Wear it as a dress or a top.
Love the pale blue colour and the asymmetrical hem!
RM30
#7 Forever New (AUS) Thick stripe Peplum Skirt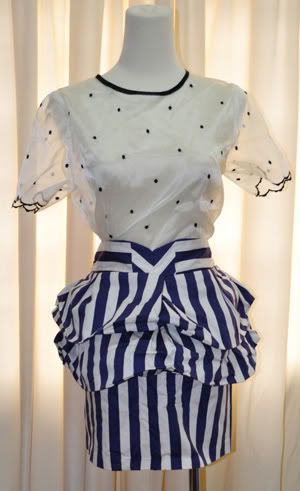 worn once
tagged UK14, fits UK10-UK12
extra flouncy peplum skirt, made from thick cotton.
The cut of this skirt is amazing, pair with plain tanks!
RM 35
#8 Finders Keepers (AUS) striped peplum skirt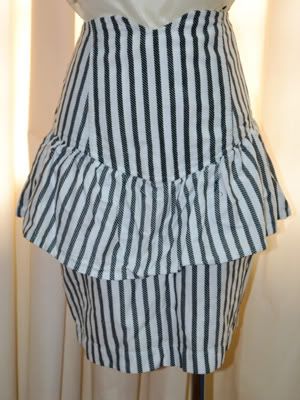 worn once
tagged UK10, fits UK8-UK10
This skirt cinches at the waist and has a bit of peplum at the hips, so cute! =D
Made from thick cotton
RM35
#9 Forever New (AUS) Thai Silk grey Peplum Skirt
tagged UK12, fits UK 10-UK12
Made from Thai Silk, this piece has a bit of stiffness to make the peplum more poofy! :D
Gorgeous cuttings, pair it with a sweet top and your ready! :D
RM35
#10 Valleygirls (AUS) 2-way pencil skirt/pinafore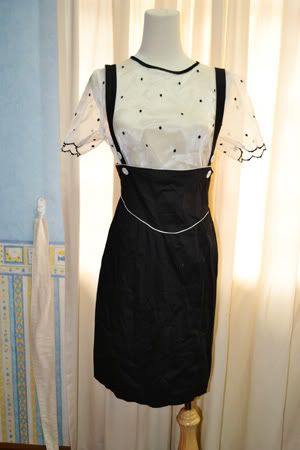 tagged UK14, fits UK10-UK12
Removable straps, so you can wear as a pinafore or a pencil skirt!
Sassy! Perfect for work and play ;)
RM25
#11 Floral 2-way Playsuit with tie-up strap
free size, fits UK6-UK12 (smock back YEAY!)
Gorgeous prints and made from super thick cotton material! Comfy too ;)
Straps can be tucked in to a tube playsuit (cute much?) or layer top over and wear as shorts!
RM35
#12 Burlesque Red Fringed dress with mesh neckline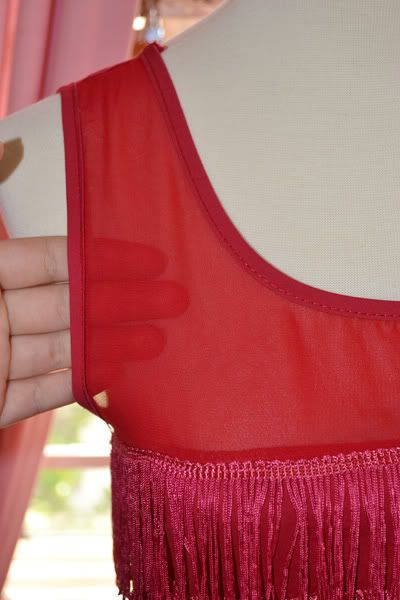 worn once lightly, perfect condition
Free size, fits UK6 to small UK12
Gorgeous fringe layers, flap like a dancer!!
RM20
#13 LIPSY (UK) Harlequin Bustier Paperbag Dress with tulle underlayer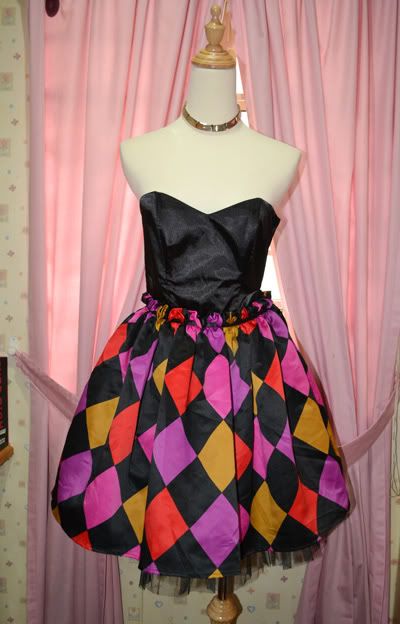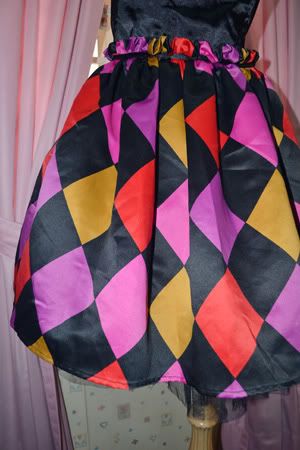 size 12, fits UK10/12
worn once, perfect mint condition
quirky harlequin prints with paper bag skirt detail
made from thick satin material
RRP: AUD99.95/GBP59.95
RM 80
#14 LIPSY (UK) Jewel Pocket Two Tone Bustier Tulip Dress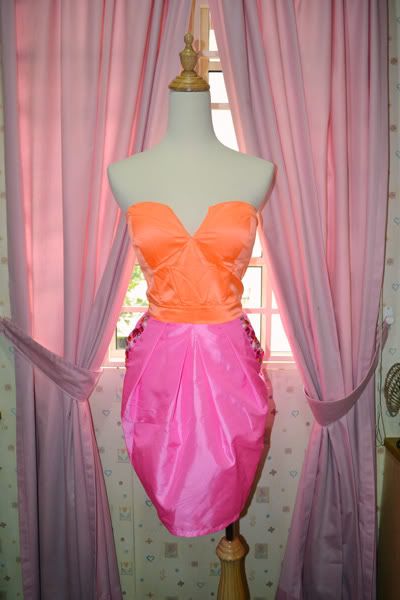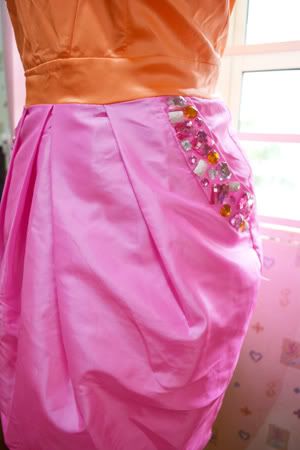 Dress ala Eva Mendes the sexy goddess!
Tagged 12, fits UK10/12
Brand new
Gorgeous jewels handsewn on the pockets, dress made from taffeta, with pleats at the tulip skirt.
Gorgeous bustline, to flaunt some cleavage ;)
RM 80
#15 Topshop coral open back ruffled dress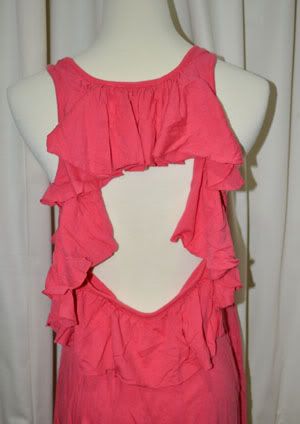 worn once, perfect condition
tagged UK12 fits UK8-UK14
flaunt your sexy back with the open ruffle back!
RM 30
#16 Gold sheen check skirt with elastic band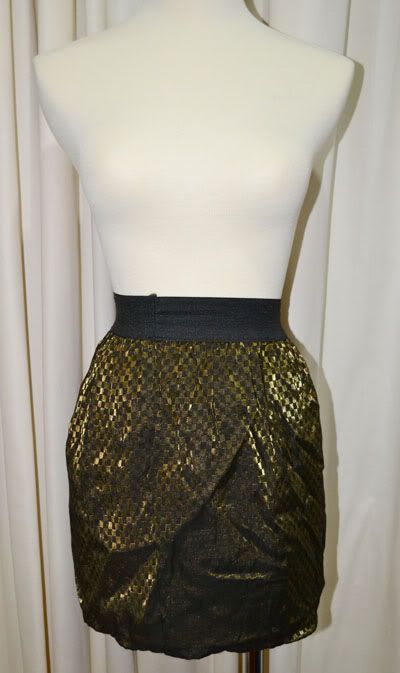 brand new
free size, fits UK6-UK10
party all night long in this comfy gold number!
RM10